Email
The most common option for contacting support is email. Just send an email to one of the official mailboxes, and your problem will be addressed as soon as possible. Today there are 4 email addresses on the Betandyou India betting site.
Send letters to the appropriate mailboxes. The average turnaround time is 6-12 hours. However, if the support service is very busy, there may be delays. You cannot directly affect the speed of processing your request. But you can make our work easier. To do this, follow a few simple recommendations:
Include the problem in the subject line. Write in two words what kind of problem you're experiencing, so the support team knows what they're dealing with right away;
Write in one thread of letters. Do not create multiple discussions. Get answers and have a dialogue in one thread only;
Describe the problem in as much detail as possible. In one message describe the situation in detail. If necessary, attach screenshots.
And don't forget to be polite. Don't be rude or rude to the Betandyou India support team, even if the problem is serious.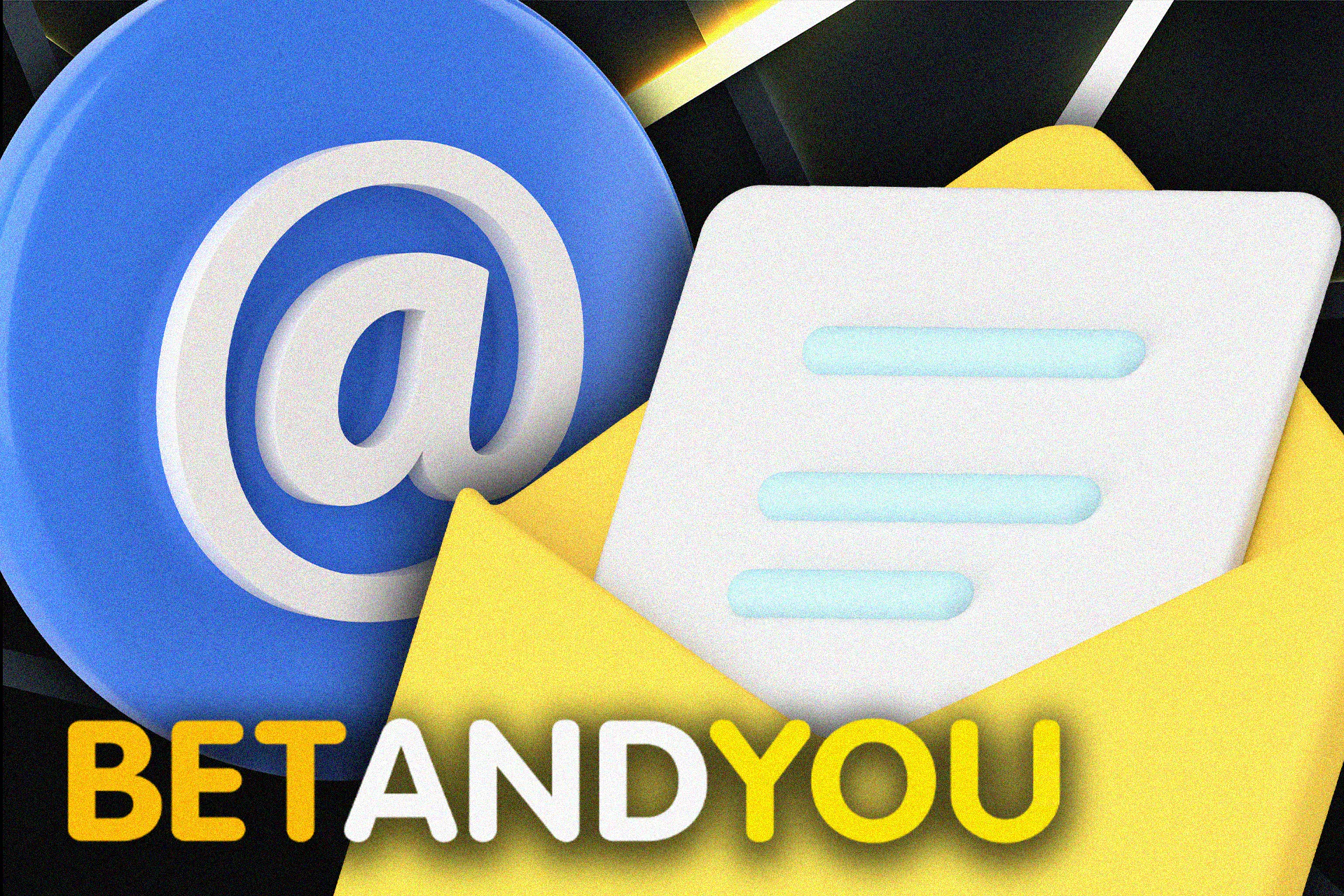 On-site chat
When you go to the official website of Betandyou India, you can open the chat window. To do this, click on the appropriate button in the corner of the screen. In the window that opens, write your message and wait for an expert to join the conversation. This will happen within a few minutes.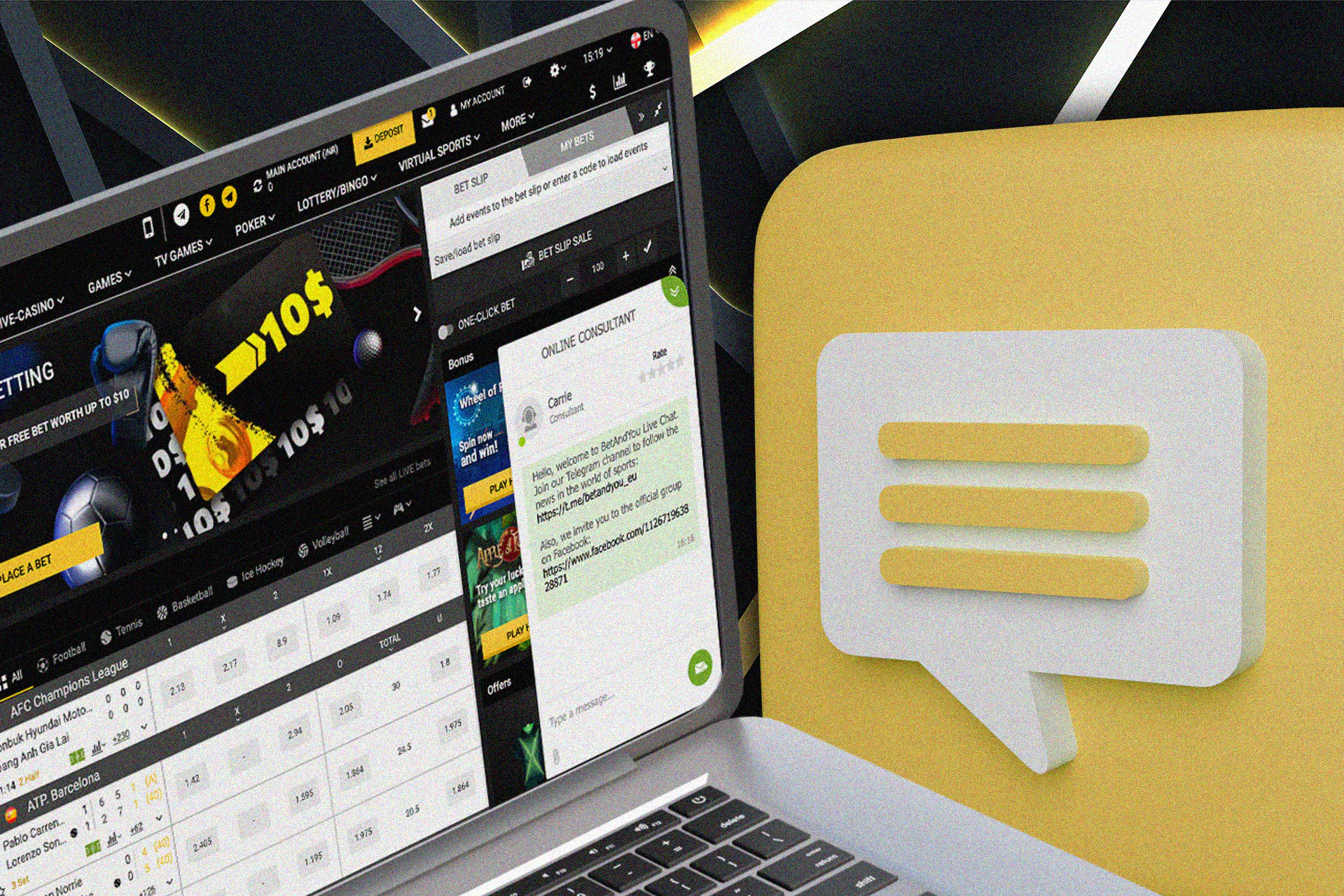 Feedback form
On the contact page, you can send a request for help through a special form. Here you will need to specify your e-mail address and describe the problem in as much detail as possible.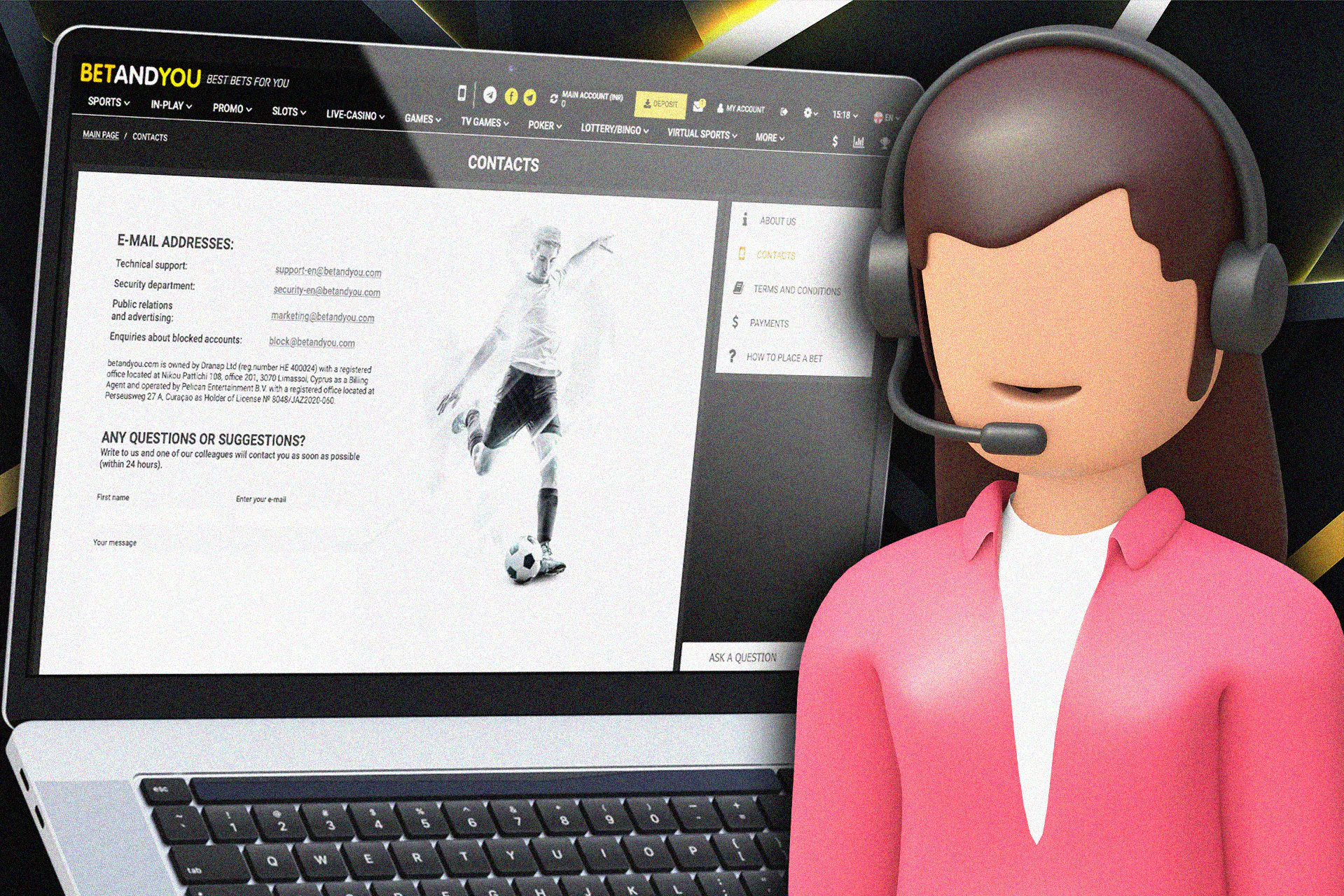 Answers to Questions
Before you email support, make sure your question isn't answered below. Here we've given information on a few important topics and answered the questions that most often bother newcomers.
Is Betandyou India licensed?
Yes, the bookmaker's office operates under an official license issued by the Curacao Gambling Commission.
How old should I be to bet?
Only users of legal age are allowed to gamble. You must be at least 18 years old to place bets.
What is the minimum deposit amount?
The minimum deposit amount is 55 INR. You will not be able to transfer a smaller amount to your balance.
How long does it take to withdraw the money?
According to the rules, the withdrawal of money takes no more than a week, but in practice it takes from 3 to 6 hours.
Can I play without registration?
No, registration is a mandatory step for sports betting. Without an account you will not be able to play.
Is there an app for smartphones?
Yes, Betandyou India has mobile apps for Android and iOS smartphones.
Updated: